The Stage-73 uses our award-winning modeling technology to faithfully reproduce the tine-based sound and playing experience of the most loved electric pianos of all time. We modeled both the Fender Rhodes Suitcase Piano and Stage Piano—including separate 1973 and 1974 models of the Stage in order to capture the difference in their components. We're talking total sonic and aesthetic fidelity to the originals. You can even easily pop the top and customize the various mechanical components to make your instrument unique. Classic amps and an array of effect pedals round out the virtual electric piano you've always dreamed of having.
Unprecedented intimate control
The Stage-73 V gives you access to the controls of the original instruments—plus many adjustments you've never been able to get your hands on before.
For starters, a simple click switches up the entire instrument between the distinct sounds of a Suitcase, a '73 Stage or a '74 Stage. Open the top and you're in control of parameters like dynamics, hammer hardness, tone bar resonance and lots more—some that would take a tech a zillion hours to mod in hardware and some that simply aren't possible in the physical world. You also get the built-in amp and speaker in Suitcase mode, and the option of running direct or through a classic amp model in Stage mode. Next to the sustain pedal is a complete set of stomp boxes to dial in just the effects you're looking for—all saved right with your presets.
Whether you just want to rock the designer presets or get busy with mods of your own, the Stage-73 V has the flexibility to be just about any electric piano you want it to be.
Sound Corner
Crossroads
Everything comes from the Stage-73 V except for the drums (kick, snare, hats, shaker).
Arturia Software Center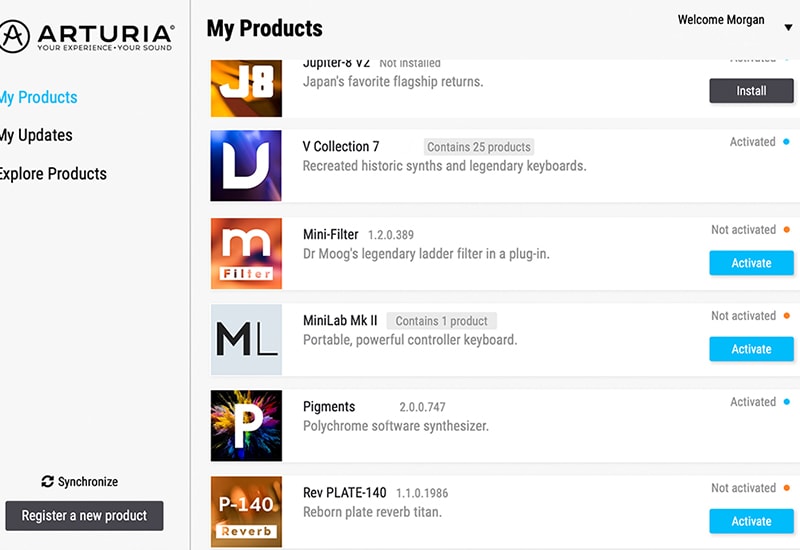 ASC is the central software that elegantly manages all your Arturia software licenses. It activates your licenses and synchronizes them across multiple devices (you get five instances with each instrument license). ASC also notifies you of updates and downloads the You can even easily learn about new products, download demos versions and purchase the full products. Simple.
Download the ASC
Included in V Collection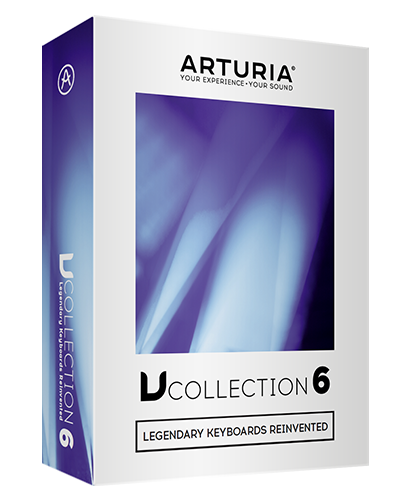 This instrument is also part of the V Collection 6 -your complete dream line-up of the legendary synths, organs, pianos and more that made keyboard history. They're modeled with the most advanced technologies for authentic realism, and enhanced with new creative options. Whether you use it as DAW plugins in the studio or standalone at gigs, V Collection 6 puts the greatest keys of all time at your fingertips for instant inspiration.
Learn More
Physical Modeling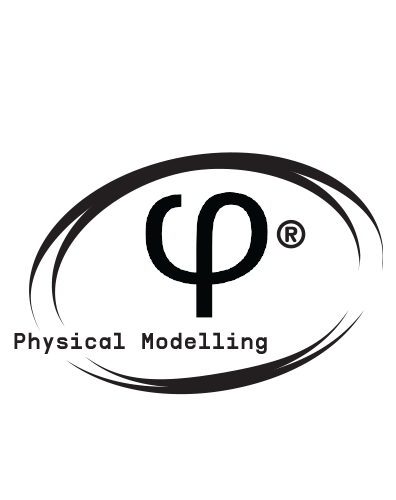 Not all keyboard legends use circuits and analog components. To reproduce the incredible acoustic and electro-acoustic instruments found within V Collection 6, Arturia used state-of-the-art physical modelling technology. By analyzing how each instrument creates its own unique sound, our engineers use advanced mathematical algorithms that recreate every aspect of the original.
Main Features
Advanced Physical modeling engine (no static samples)
Stage and Suitcase models
Stage model features

Fender Rhodes? Stage 73 1973 and earlier (Tone)
Fender Rhodes? Stage 73 1974 and later (Bass Boost)
Fender Twin amp

Modeled spring reverb
On and off axis mic placement
Tone controls
Mono vibrato

Effects are post output circuits

Suitcase model features

Bass and treble EQ models
Stereo Vibrato with speed and intensity controls
Modeled preamp of the Suitcase amp
Effects loop (pre-EQ)

Output effects where you can change the order

Volume, wah, auto-wah
Flanger
Compressor
Chorus
Analog Delay

Advanced mode for editing the model itself

Harmonic profile selections
Velocity curve editor
Tone bar resonance
Pickup distance
Tuning
Pickup alignment
Damper distance
Dynamic range
Hammer hardness
Hammer noise

80 factory presets
Easy to use MIDI mapping