The Piano V delivers, not one, but twelve different world-class pianos that we've meticulously crafted using our critically acclaimed modeling technology. Because they're models, you not only get a wide range of true pianos, we've been able to give you controls over different components and characteristics that have never been accessible before. You can play pianos that are the pinnacle of realism or get as radical as you want with unconventional sounds. The versatile Piano V is an indispensable foundational instrument for any keyboardist, writer or producer in any style of music.
Change the environment too
The Piano V let's you shape more than just the instrument. You can also change the room and recording setup to dramatically refine both spatial and timbral qualities to your taste.
A given piano can sound very different depending on its environment, miking and processing. That's why we've factored all those elements into the Piano V models as well. With the simple click of the mouse, you can move any piano into a different type of room, select various mic positions, and shape the tonality with built-in EQ.
Whether you stick with presets or explore deeper environmental options, Piano V lets you easily get just the spacious qualities you're looking for—no engineering degree required.
Sound Corner
Arturia Software Center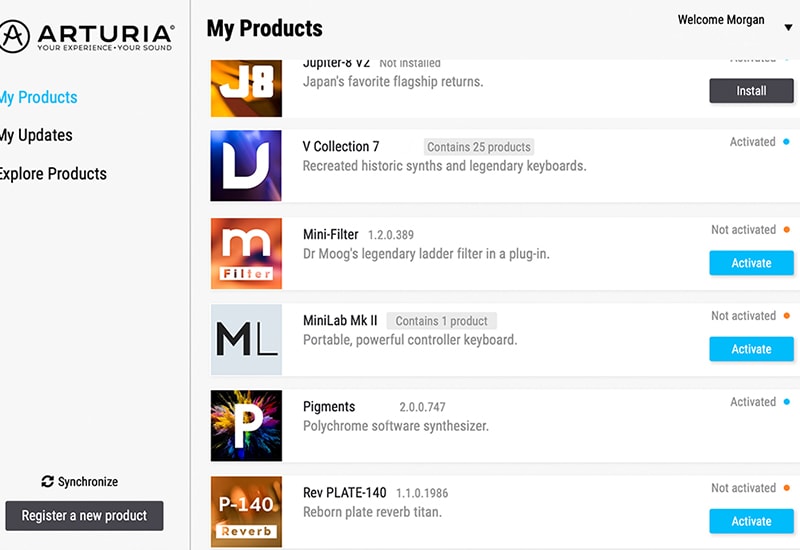 ASC is the central software that elegantly manages all your Arturia software licenses. It activates your licenses and synchronizes them across multiple devices (you get five instances with each instrument license). ASC also notifies you of updates and downloads the You can even easily learn about new products, download demos versions and purchase the full products. Simple.
Download the ASC
Included in V Collection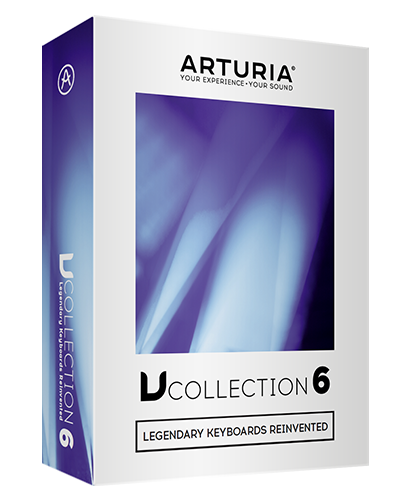 This instrument is also part of the V Collection 6 -your complete dream line-up of the legendary synths, organs, pianos and more that made keyboard history. They're modeled with the most advanced technologies for authentic realism, and enhanced with new creative options. Whether you use it as DAW plugins in the studio or standalone at gigs, V Collection 6 puts the greatest keys of all time at your fingertips for instant inspiration.
Learn More
Physical Modeling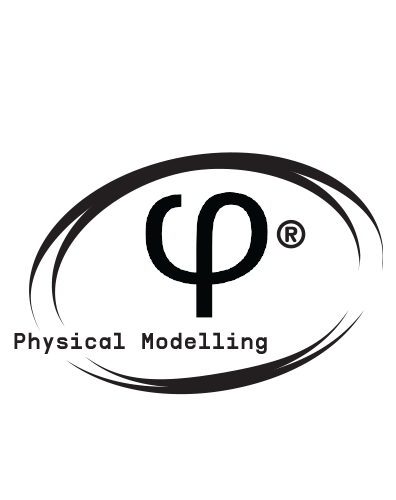 Not all keyboard legends use circuits and analog components. To reproduce the incredible acoustic and electro-acoustic instruments found within V Collection 6, Arturia used state-of-the-art physical modelling technology. By analyzing how each instrument creates its own unique sound, our engineers use advanced mathematical algorithms that recreate every aspect of the original.
Main Features
Advanced Physical modeling engine (no static samples)
12 different piano models to choose from

Concert Grand
Intimate Grand
Pop Grand
Jazz Upright
Piano-bar Upright
Pop Upright
Classical Upright
Glass Grand
Metal Grand
Japanese Grand
Plucked Grand
Tack Upright

Customizable Action settings

Global string tension ( tuning)
Unison detuning
Stretch tuning
Dynamic range
Hammer hardness
Hammer position

Velocity Curve editor to match your keyboard action
Customizable Mechanical noises

Pedal Noise
Key noise
Hammer noise

Mechanics

Lid position
Soundboard resonance

Multiple microphone positions
Microphone Mixer
Convolution Room simulator with 14 room types
Output parametric EQ
88 factory presets
Easy to use MIDI mapping